If you've ever tried to help your child with their Spanish studies, you'll know that relying on the school textbook alone can get a little… dry. Thankfully, there are lots of great free Spanish learning resources out there to keep kids interested and engaged, and we've compiled a list of ten of the best.
#1
One Third Stories
Want a free digital storybook, audiobook and activity pack that will introduce your child to un poco de Español? Our digital Story Box gives kids a taste of what they can expect from a full, physical One Third Stories subscription, with a beautifully illustrated bilingual ebook that begins in English before slowly introducing Spanish words and phrases. Featuring a variety of activities to get kids reading, writing, listening and speaking, plus an accompanying audiobook version of the story, it's a great way to spend some quality home learning time with your child. Sign up for a free digital Story Box and get a taste of what One Third Stories has to offer!
You've no doubt heard of Duolingo. This hugely popular mobile app boasts over 300 million users worldwide, and offers courses in 38 languages – including Spanish! Designed for all ages and based on a video game-style reward structure, kids can't get enough of its cute animation and endless replayability. Duolingo uses a simple, effective teaching methodology to make language learning accessible to everyone, and a clever algorithm to ensure repeat exposure to the bits your child is struggling with most.
BBC Bitesize is an exceptionally useful bank of thoughtfully designed and well curated resources for all kinds of subjects, with educational videos, games and activities for ages 3 all the way to 16+. Its Spanish content is wonderfully varied too, with everything from Spanish phonics lessons to an easy-to-follow recipe for Catalan breakfast classic pan con tomate. Muy bien, BBC!
Fancy some free Spanish resources?
Experience everything One Third Stories has to offer with an ebook, audiobook and activities delivered right to your inbox. Did we mention that the story is all about dinosaurs?
Are you sure we can't tempt you?
We'd love to send you a free ebook, audiobook and activities so you and your child can start having fun in Spanish right away.
For learners who are ready to take their Spanish to the next level, Conjuguemos is a fabulous free resource. Meaning "let's conjugate together", this website excels at helping kids and adults alike practise just that – tricky verb conjugations! Started by a school Spanish teacher and now used by millions worldwide, it's packed with levelled language games to drill learners' grammar, vocabulary, listening and more. What's more, it even offers handy explanations for any mistakes your child might be making.
If there's one thing that kids love more than anything else in the world, it's exams. Okay, that may not quite be true but online Spanish quiz site 123 Teach Me does a surprisingly good job of making assessment fun. With a huge variety of tests to help you monitor your child's progress, it's a useful way to build up a picture of where your child needs most support. And because it's all done in a quiz format, it really brings out kids' competitive side!
¡Ya está! Now you have so many great resources up your sleeve, you've got almost everything you need to help your child take their Spanish to the next level. The final piece of the puzzle? A subscription to One Third Stories' Spanish Story Boxes gives kids an introduction to the language that they'll never forget.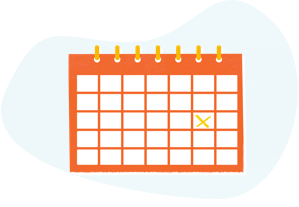 Our courses are available in French, Spanish, Italian and German.
Choose between monthly or annual payment options.
Receive your first audiobook and Story Box, and let the learning begin!.
Our courses are available in French, Spanish, Italian and German.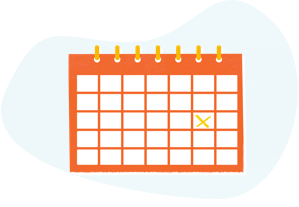 Choose between monthly or annual payment options.
Receive your first audiobook and Story Box, and let the learning begin!.