When you're helping your little one get started with learning French, having access to a good variety of fun and diverse resources is essential. At One Third Stories, we think the awesome bilingual stories and activities kids receive each month in Story Boxes are the perfect first step – after which videos are a great way to help kids with their French listening skills, immerse them in francophone culture and keep them entertained.
Here, we've picked out a few of our favourite French video resources and YouTube channels for kids. And for a free, digital taste of what you can expect from a full One Third Stories subscription, sign up for a free ebook, audiobook and activity ideas.
Kids' love for Peppa Pig knows no bounds – and no borders! Peppa and her pals are beamed around the world in 180 countries and 20 languages, meaning that the show is a great way to introduce your little learner to a new one. Peppa Pig Francais has more than 800 videos on YouTube, and they're the perfect way to expose kids to French in a familiar context. Watch together with subtitles on, picking out words and phrases, or simply pop on an episode and immerse your child in the world of le petit cochon.
5 million subscribers can't be wrong! Monde des Titounis is huge in France, and their YouTube channel is packed with stories, songs, dances and more that are aimed squarely at children young enough to absorb this stuff effortlessly. Featuring educational videos on everything from ABCs to farm animals to counting, Monde des Titounis guarantees hours of kaleidoscopic French learning fun.
Research shows that aerobic exercise boosts memory and brain power, which is what the BBC's Super Movers site is all about – getting kids' bodies moving and hearts pumping while they learn. In the French department, the Beeb have partnered with the Premier League to produce a video in which kids learn French greetings from some francophone football stars – and dance while they do it!
Fancy some free French resources?
Experience everything One Third Stories has to offer with an ebook, audiobook and activities delivered right to your inbox. 
For older kids, Frenchpod101.com's YouTube channel promises audio and video lessons that will have viewers speaking French in minutes. The channel has tons of in-depth content on vocabulary, grammar and more, but what you'll find especially useful are its lessons on the kinds of mistakes that beginner learners make most. Colourful and childlike it is not, but Frenchpod101 has an academic rigour that's great for anyone ready to get serious about their French.
Natoo is the undisputed queen of French YouTubers. A former police officer, Nathalie Odzierejko's channel is packed with delightfully funny and relatable videos that slightly older kids will love. Though clearly aimed at young French-speaking viewers, all of Natoo's videos feature the option to add English subtitles, making them a great way to expose kids to authentic conversational French.
Kids don't need a lot of encouragement to watch Netflix – but the hugely popular streaming platform is much more than just a place to while away hours of mindless viewing. Believe it or not, Netflix is actually home to quite a number of French-language films and TV shows for kids – perfect for watching together and immersing yourself in authentic French culture! Little kids will love Petits Ours Brun, while anyone who enjoys watching average bakers make disastrous cakes will gobble up Nailed It! France.
Pas mal, eh? With so much great video content up your sleeve, you can help your child become a real connoisseur of francophone TV and cinema in no time. Combine it with some good old-fashioned, screen-free story time from a One Third Stories subscription, and they'll truly have everything they need to get started on their French-learning journey!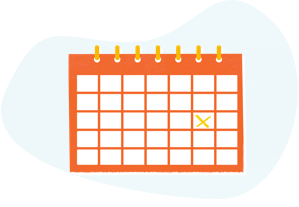 Our courses are available in French, Spanish, Italian and German.
Choose between monthly or annual payment options.
Receive your first audiobook and Story Box, and let the learning begin!.
Our courses are available in French, Spanish, Italian and German.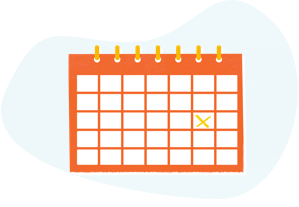 Choose between monthly or annual payment options.
Receive your first audiobook and Story Box, and let the learning begin!.