When you're trying to help your child get started with learning Italian, making it fun and engaging is key. As well as the beautiful bilingual storybooks you receive with a One Third Stories subscription, online video, TV shows and films are a great way to entertain and educate kids in the Italian language, improve their listening skills and immerse them in Italian culture.
That's why we've picked out five of our favourite Italian video resources and YouTube channels for kids learning Italian for you and your child to enjoy. And for a free, digital One Third Stories Story Box to give you a taste of the real thing, sign up for a free ebook, audiobook and activity ideas.
Thought Peppa Pig was a uniquely British obsession? Think again! This little piggy is a truly global phenomenon, with versions broadcast in no fewer than 20 languages – Italian included! If your child is a fan, head to Peppa's Italian YouTube channel and rewatch your favourite episodes in a brand new language, picking out new vocabulary and phrases as you go. Brava, Peppa!
For the littlest Italian learners, Canzioni Per Bimbi is a hugely popular YouTube channel where you'll find a vast array of cute Italian kids' songs with cute animations to accompany them. As well as familiar favourites (Old MacDonald, The Wheels On the Bus – you know, the classics), there's a heap of original music content to get kids singing, dancing and learning Italiano.
First created by the BBC way back in the 80s, Muzzy is a big green monster on a mission to teach young kids Italian (other languages are also available) via his trademark videos and accompanying activities. Though you do have to pay a fairly pricey subscription fee for access, they offer a 30 day money-back guarantee and there is a huge amount of good-quality content to keep kids switched on and learning.
Fancy some free Italian resources?
Experience everything One Third Stories has to offer with an ebook, audiobook and activities in delivered right to your inbox. Did we mention that the story is all about dinosaurs?
There's a lot of great Italian Disney content on YouTube, but we think the channel aimed at the youngest viewers – Disney Junior – is the best place to start for those new to the language. You can't really go wrong with Disney's iconic cast of characters and world-class animation, and the language used in these clips is simple enough for kids to grasp with a little time and support. We especially love the "Magical Moments" videos, which introduce kids to classic clips featuring Mickey Mouse, The Lion King and more. Magical!
Older, more advanced kids will get a lot out of Italianpod101. The popular website's YouTube channel features hundreds of video and audio lessons from beginner all the way to advanced, with seriously detailed content on grammar, vocabulary and much more. Though much more overtly "academic" and less obviously "fun" than the other resources on this list, Italianpod101 is a godsend for learners who are ready to take their Italian to the next level.
Questo è tutto! Now that you have such a variety of great Italian video content to supplement your child's learning, why not combine it with some delightful screen-free storytelling? With a subscription to One Third Stories' Italian Story Boxes, every month you receive a beautifully illustrated bilingual storybook, audiobook and activities that are sure to make your child fall in love with Italian.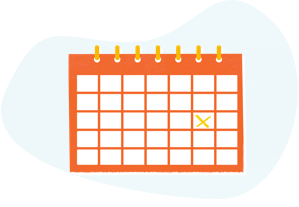 Our courses are available in French, Spanish, Italian and German.
Choose between monthly or annual payment options.
Receive your first audiobook and Story Box, and let the learning begin!.
Our courses are available in French, Spanish, Italian and German.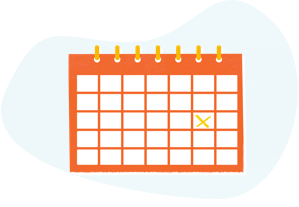 Choose between monthly or annual payment options.
Receive your first audiobook and Story Box, and let the learning begin!.