If you're trying to help your child get started with learning Spanish, you'll know how valuable it is to have an assortment of fun and engaging resources on hand. At One Third Stories, we think our unique bilingual stories, audiobooks and activities are the perfect way to introduce kids to the language. And once they've got the Spanish bug, videos are a great way to boost kids' listening skills and expose them to some authentic Spanish-language culture.
In this article, we've selected six of the internet's best Spanish YouTube channels and video resources that kids will love. And for a free, digital taste of what you can expect from a full One Third Stories subscription, sign up for a free ebook, audiobook and activity ideas.
If your child can't get enough of Peppa Pig, they're not alone. The hugely popular pig and her pals are broadcast in 180 countries and 20 languages – including Spanish! With hundreds of videos of the show on YouTube, kids can revisit familiar, subtitled episodes in a whole new language, watch it together and see how many new items of vocabulary you can learn!
Once Niñas y Niños is a Mexican kids' TV network that has a variety of different series available for streaming from their official YouTube channel. The shows use cute, Muppet-style puppets that are sure to make kids laugh, and often centre around fun activities to get involved with. We especially love the Monstruario series, in which kids describe monsters and you get to see what they look like!
The BBC's Super Movers video resources are all about getting kids moving while they learn! Studies show that exercise boosts the brain's capacity for retention, and it's also a fun and invigorating way to break up kids' learning day. For their Spanish workout, kids practise some greetings alongside Premier League football players, while host Ben Shires does a fabulous job of keeping energy levels high.
Fancy some free Spanish resources?
Experience everything One Third Stories has to offer with an ebook, audiobook and activities delivered right to your inbox. 
For a mixture of songs, stories and crafts in videos featuring some legendary kids' characters, head over onto Semillitas TV on YouTube. Aimed at young Spanish-speakers, kids can enjoy great content from Dr Seuss, Fireman Sam and Bob the Builder, all the while building up their skills in listening, vocabulary and more. The bitesize clips use images alongside both the written and spoken version of the language, making learning Spanish accessible to the littlest learners.
If your child is an avid fan of popular YouTubers, why not suggest they check out some Spanish-speaking ones too? Gibby's channel is a great place to start – with over 11 million (!) subscribers, Gibby is beloved by her Spanish fans. Her clear speech and audience-appropriate content make her an engaging and modern guide to the Spanish language, and and her video's couldn't feel further from the school textbook.
Over the past few years, Netflix has become an indispensable part of home entertainment for many – but don't underestimate its potential as a learning tool too! The streaming platform features a good selection of Spanish-language films and TV shows for kids, which are the ideal way to immerse your child in authentic Spanish pop culture. For toddlers, we love Pocoyo and the Space Circus, while the whole family can enjoy the talent show drama of Sing On! Spain.
So there you go! There's a whole universe of fantastic Spanish film, TV and video for you and your child to enjoy and, crucially, learn from too. Combine it with the screen-free storytime fun of a One Third Stories' Spanish Story Box subscription, and your little learner will be speaking Español in no time!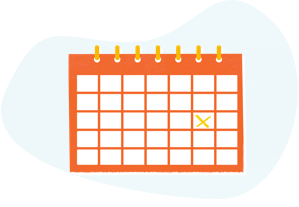 Our courses are available in French, Spanish, Italian and German.
Choose between monthly or annual payment options.
Receive your first audiobook and Story Box, and let the learning begin!.
Our courses are available in French, Spanish, Italian and German.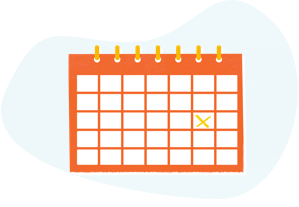 Choose between monthly or annual payment options.
Receive your first audiobook and Story Box, and let the learning begin!.