In a world where communication knows no bounds, the ability to understand and speak different languages is an invaluable skill. Language learning is not just about mastering words and phrases; it's a journey that unlocks a multitude of benefits, shaping both our cognitive abilities and cultural awareness. At One Third Stories, we champion the joy of language learning, offering an immersive and engaging experience that goes beyond traditional methods. Join us as we explore the myriad advantages of embracing new languages.
Cognitive Advantages: The process of learning a new language stimulates cognitive functions, improving problem-solving skills, multitasking abilities, and enhancing creativity. Studies have shown that multilingual individuals often display higher levels of mental flexibility and adaptability.
Enhanced Memory: Language learning involves memorizing rules, vocabulary, and structures. This constant mental exercise enhances memory functions, contributing to improved memory retention and overall brain health.

Global Opportunities: In today's interconnected world, being multilingual is a valuable asset. It opens up a world of opportunities in diverse fields such as business, travel, academia, and international relations. Companies often seek employees with language skills to expand their global reach.
Cultural Appreciation: Language and culture are deeply intertwined. By learning a language, you gain insights into the traditions, beliefs, and customs of a community. It fosters empathy and a broader understanding of diverse cultures, promoting inclusivity and tolerance.
Personal Development: Language learning is a journey of self-improvement. It boosts confidence and self-esteem as you conquer new linguistic challenges. It also enhances communication skills, facilitating better interactions in both personal and professional spheres.
At One Third Stories, we recognize the significance of these benefits and strive to make language learning an enjoyable and effective experience. Our innovative approach combines storytelling, games, and activities to make the process fun and engaging for learners of all ages.
Moreover, our trademarked method introduces language gradually, starting with a familiar language and seamlessly incorporating new words and phrases. This technique, known as the Clockwork Methodology, ensures a smooth and enjoyable learning experience that helps learners absorb and retain language concepts effectively.
If you're a parent looking to introduce your child to a new language, One Third Stories offers a range of resources and materials tailored to various proficiency levels.
Embrace the journey of language learning with One Third Stories and unlock a world of opportunities, cognitive benefits, and cultural enrichment. Join us in experiencing the transformative power of learning a new language.
Start your child's language learning adventure today! Explore One Third Stories and begin your path towards a multilingual future.
Visit onethirdstories.com to embark on a language-learning journey that goes beyond the ordinary.
Remember, the benefits of language learning extend far beyond words and grammar. It's a gateway to a world of possibilities, enrichment, and personal growth. At One Third Stories, we're dedicated to making this journey an enjoyable and rewarding one.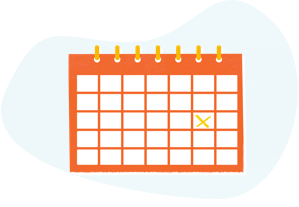 Our courses are available in French, Spanish, Italian and German.
Choose between monthly or annual payment options.
Receive your first audiobook and Story Box, and let the learning begin!.
Our courses are available in French, Spanish, Italian and German.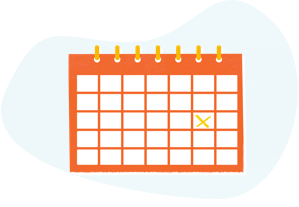 Choose between monthly or annual payment options.
Receive your first audiobook and Story Box, and let the learning begin!.