Story time and language learning are a winning combination!
Not only does story time help children develop social-emotional skills and longer attention spans, but it's also one of the best habits for building vocabulary skills for your children in their younger years.¹
Before kids can even talk, the language they hear is supporting brain development.² One study showed that, compared to children who aren't regularly read to, children who are read to multiple times a day will have heard over one million more words than their peers by the time they start kindergarten!³
Did you start learning a second language as a teenager or adult but find it difficult to remember the vocabulary? How much do you remember now? If your answer is "not much," you're not alone! Many experts agree that when it comes to learning a second language, the younger you are, the better. According to linguistics researchers at Cornell University, "Cognitive advantages follow from  becoming bilingual."⁴ Learning a second language has been found to help students outperform in other subjects – even math – especially when learned during or before elementary school.⁵ Learning a second language at a young age also improves problem-solving and concentration skills.⁶
The consensus is clear: story time and learning second languages are wonderful for children. Luckily, both can be done at the same time! Sign up for a free digital Story Box and get a taste of what One Third Stories has to offer!
Here are six ways that you can help build language skills during story time.
#1
Revisit previously learned vocabulary.
It's important to continually revisit old vocabulary terms and incorporate them with new words. Did you learn that azul means "blue" in Spanish when reading How the Dinosaur got his Shoes? Point out the azul sky in the next book you read! Luckily, each of the books sent to you by One Third Stories is designed to build on vocabulary from previous stories. When you read Little Monster, you'll revisit the number and color terms you learned in book one.
#2 Don't overdo it.
When learning a new language, it's helpful to focus on a small set of new words each time and to situate them in a natural context. "It is much easier and more enjoyable to acquire a language than it is to learn a language," says second language instructor Carol Gabb, and stories are a great way to acquire new vocabulary.⁷ Words in One Third Stories books emerge naturally from the context of the story and are dished out in manageable doses thanks to our trademarked Clockwork Methodology. You'll notice that the number of bolded vocabulary terms increases throughout each book.
#3 Read, read, repeat!
Cornell University encourages families who want their children to learn a second language to "promote reading and storytelling in multiple languages." It's important for children to hear vocabulary terms more than just once. Each time your child hears the word, it will become easier for them to remember. Reading frequently throughout the day is great for your child's development and great for learning vocabulary in a second language. 
Fancy some free resources?
Experience everything One Third Stories has to offer with an ebook, audiobook and activities delivered right to your inbox. 
#4 Listen first, then speak. 
When reading during story time, speaking the new terms aloud will help your child work on pronunciation and commit them to memory. New vocabulary is best learned with multiple senses, including hearing it spoken aloud and then speaking it yourself. Your One Third Stories audiobooks read by a native speaker are a perfect way for parents, caregivers, and children to start practicing!
#5 Engage with vocabulary after story time.
Many of the first vocabulary words for a new language that your child might learn are colors, numbers, animals, food, and so on—all things that can be found around the house or neighborhood! Practice with the activity books and flashcards that come with your One Third Stories books or label items around your house for additional reminders!
#6 Have fun while practicing!
Your child can become familiar with vocabulary by using puzzles, playful activities, and games. Your monthly One Third Stories box is full of great activities, like memory games, Bingo, and character cut-outs for role play. Stay tuned for our upcoming blog post on 10 Playful Ways to Learn a Language.
Ready to give One Third Stories a try?
With a subscription to One Third Stories, you and your children can experience the benefits of reading aloud and the benefits of learning a second language. Click here and use code READ25 for 25% off any subscription!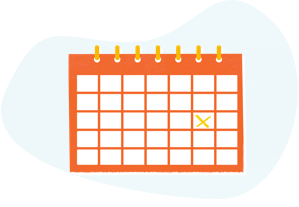 Our courses are available in French, Spanish, Italian and German.
Choose between monthly or annual payment options.
Receive your first audiobook and Story Box, and let the learning begin!.
Our courses are available in French, Spanish, Italian and German.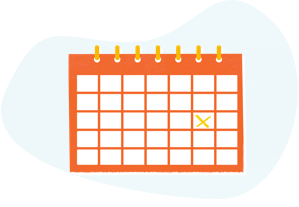 Choose between monthly or annual payment options.
Receive your first audiobook and Story Box, and let the learning begin!.