Are you determined to introduce a new language to your family this year? If you're on the lookout for creative ways to help your kids learn, practice, and remember vocabulary, you're in the right place. In this blog post, we'll explore the joys of incorporating play into the language learning process and offer practical suggestions for you to try at home.
Harness the Power of Play: It's a well-known fact that play is a source of immense joy for children. What might surprise you, however, is that play also plays a vital role in learning. The American Academy of Pediatrics emphasizes that developmentally appropriate play can enhance various crucial skills, including social-emotional, cognitive, language, and self-regulation abilities. In a recent study, children who were introduced to new vocabulary through storytelling and then engaged in guided play showed significant improvements in their understanding of the targeted words. This type of play provides a scaffold for learning, allowing children to practice and reinforce their newfound skills in a secure environment.
Multisensory Learning Magic: When you combine storytelling with play, you tap into the power of multisensory learning. Whether it's hearing new vocabulary, seeing accompanying illustrations, or acting out words in a game of charades, engaging multiple senses increases the chances of learning and retaining new words. For more on the wonders of multisensory learning, stay tuned for another blog post!
Unlock the Playful Potential with One Third Stories: One Third Stories subscription boxes contain beautifully illustrated original stories that gradually introduce a new language, downloadable audiobooks narrated by native speakers, activity books, flashcards, and much more.
Playful Language Learning Ideas:
Play the Hokey Pokey:

Dive into this classic dance while reading Elliot and Sleuth Sloth's adventures, or use the starter words in this post.

Role-Play Restaurant or Grocery Store:

Extend the fun after reading Little Monster or Wilma the Whale by creating menus or signs together for added reinforcement.

Dress Up:

Explore clothing words with Elliot and Sleuth Sloth by cutting-out the characters from your story box.

Charades:

Play this classic game after any One Third Stories book, with favorites like Zookeeper's Cat, There's a Dragon in Grandad's Shed, and Grandpa's Lost in Space.

Pictionary:

Challenge each other to draw words from your story box cards, word cards included here, or create your own, enhancing language skills.

Beach Ball Fun:

Create an engaging vocabulary review game using a blow-up beach ball with images or words in both English and the target language.

Scavenger Hunt:

Turn learning into a treasure hunt by searching for objects related to vocabulary words in English or the target language.

Act Out a Scene:

Use One Third Stories characters and scenes to act out skits or recreate your favorite book moments. Get creative with paper bag puppets or toys that represent story characters.

Card and Board Games:

Utilize activity books 9 and 10, or popular games like Memory, Go Fish, Uno, and Guess Who to enhance language skills.

Building, Sorting, and Categorizing:

After reading specific One Third Stories or reviewing word cards, use Legos or sort various objects to review colors, sizes, and numbers.
Citations:
"The Power of Play: A Pediatric Role in Enhancing Development in Young Children"

"The language of play: Developing preschool vocabulary through play following shared book-reading"
For more resources and reading, check out the following websites: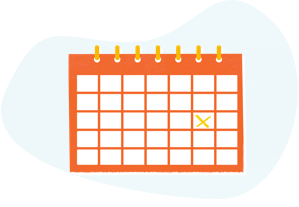 Our courses are available in French, Spanish, Italian and German.
Choose between monthly or annual payment options.
Receive your first audiobook and Story Box, and let the learning begin!.
Our courses are available in French, Spanish, Italian and German.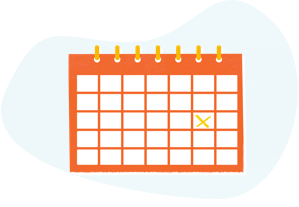 Choose between monthly or annual payment options.
Receive your first audiobook and Story Box, and let the learning begin!.