In today's fast-paced world, bridging the generation gap and fostering strong family bonds is more important than ever. One beautiful way to achieve this is through intergenerational storytelling, where grandparents and children come together to read and explore the magic of language and imagination. At One Third Stories, we believe that stories have the power to connect generations and languages. In this blog post, we'll explore the remarkable benefits of intergenerational storytelling, backed by research. Plus, we'll shed light on the advantages of seniors learning a second language, following our previous post about the benefits of children embarking on the same linguistic journey.
Fostering Stronger Bonds:

Intergenerational storytelling provides a unique opportunity for grandparents and children to connect on a deeper level. The act of sharing stories not only promotes open communication but also allows generations to bond over shared experiences, emotions, and life lessons. It's a special time for grandparents to pass down their wisdom and for children to learn from those who've walked the path before them.

Cognitive Benefits for Grandparents:

Research has shown that learning a second language can have numerous cognitive benefits, especially for seniors. The mental exercise involved in language learning can help maintain and enhance cognitive functions, providing seniors with a valuable tool to keep their minds active and engaged. Learning a new language can boost memory, problem-solving skills, and overall brain health.

Improving Children's Language Skills:

When grandparents and children read together, the little ones benefit greatly from this shared experience. Exposure to a second language at an early age can significantly enhance a child's language skills, including vocabulary, pronunciation, and comprehension. It's a fun and engaging way to introduce young minds to the wonders of linguistic diversity.

Creating Lifelong Memories:

The memories created during intergenerational storytelling are treasures that can be cherished forever. When children and grandparents come together to read, they're not just sharing stories; they're creating beautiful memories that will last a lifetime. These cherished moments provide a sense of belonging and comfort.

Promoting a Love for Learning:

Children often look up to their grandparents as role models. When they see their grandparents engaging in lifelong learning by exploring a new language or immersing themselves in a story, it instills a love for learning in the younger generation. This encourages a growth mindset and a passion for discovering new worlds through books.

Embracing Multilingualism:

At One Third Stories, we're passionate about making language learning enjoyable. Our approach to language education through captivating stories allows both children and seniors to embrace multilingualism. With our subscription boxes, grandparents and children can embark on a shared journey to learn a new language together, deepening their connection and broadening their horizons.
Intergenerational storytelling is a beautiful way to bridge generations, promote language learning, and create lasting memories. It's a win-win for grandparents and children, offering cognitive benefits for seniors and language development for the young ones. At One Third Stories, we celebrate the power of stories to connect generations and languages, making language learning a delightful and engaging experience for all. Whether you're a grandparent or a parent, consider embracing the magic of storytelling as a family tradition, and let the power of words unite your hearts.
To explore more about our language learning solutions and the benefits of multilingualism, visit our shop. Your journey to connecting generations and languages begins here.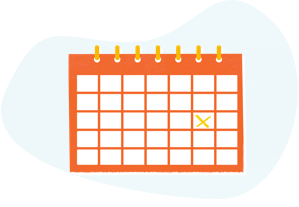 Our courses are available in French, Spanish, Italian and German.
Choose between monthly or annual payment options.
Receive your first audiobook and Story Box, and let the learning begin!.
Our courses are available in French, Spanish, Italian and German.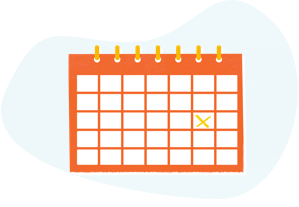 Choose between monthly or annual payment options.
Receive your first audiobook and Story Box, and let the learning begin!.