Whether you are homeschooling your child, or learning a new language at home snuggled up on the couch after school, we know you will find some awesome tips in this blog.
Learning at home presents a unique opportunity for parents to craft a tailored and immersive educational experience for their children. Language education, in particular, can flourish within the nurturing environment of home-based learning. Incorporating story-based language learning into the homeschooling curriculum opens a world of opportunities for young minds to master new languages in an engaging and effective manner.
The Power of Story-Based Learning at Home
Home learning environments allow for flexible and personalized approaches to education. Story-based learning stands out as an ideal method to introduce children to new languages. By integrating storytelling into the curriculum, children immerse themselves in narratives that not only entertain but also serve as valuable language-learning tools.
Tips for Educating at Home
Selecting Engaging Story-Based Resources: Choose storybooks, audiobooks, or digital platforms specifically designed for language education. Look for resources that seamlessly weave language learning into captivating narratives to keep children engaged. We offer a selection of high-quality learning tools in our online shop, onethirdstories.com.Consistency and Repetition: Establish a regular routine for language learning through stories. Consistency helps reinforce the language, while repetition aids in better retention. Make storytelling a daily or weekly practice in your homeschool schedule.Encouraging Interaction and Discussion: Engage children in interactive discussions related to the stories they read or listen to. Encourage them to ask questions, share their interpretations, and explore the cultural aspects embedded in the narratives.Utilizing Supplementary Activities: Complement story-based learning with activities like games, arts and crafts, or role-playing related to the stories. This hands-on approach reinforces language skills and makes learning enjoyable.Creating a Multisensory Learning Environment: Incorporate visuals, audio, and interactive elements to create a multisensory learning experience. Use tools and resources that appeal to different learning styles. Please reference an earlier blog, Mastering Literacy with Multisensory Learning: Unleashing the Power of One Third Stories, for more information on multisensory learning.
Resources Tailored for Home Learning Language Education
One Third Stories offers a wealth of resources specifically designed for parents educating at home, seeking to integrate language learning through storytelling into their curriculum. Their storybooks, digital platforms, and educational materials provide engaging and effective tools for language acquisition, combining the magic of storytelling with language education.
Empowering Children Through Story-Based Language Learning
Story-based language learning within the home environment fosters a deeper connection with languages, cultures, and the art of storytelling. It not only equips children with linguistic skills but also nurtures their imagination, creativity, and cultural understanding.
At One Third Stories, we are dedicated to supporting parents in their language education endeavors. Our resources are designed to make language learning an enjoyable and enriching experience for children, empowering them to embrace the world of languages through the magic of storytelling.
Join us on this journey of learning at home, where stories become the gateway to unlocking a world of diverse languages and cultures at onethirdstories.com.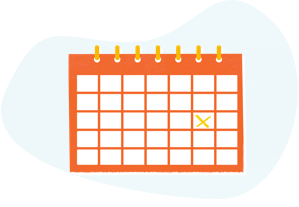 Our courses are available in French, Spanish, Italian and German.
Choose between monthly or annual payment options.
Receive your first audiobook and Story Box, and let the learning begin!.
Our courses are available in French, Spanish, Italian and German.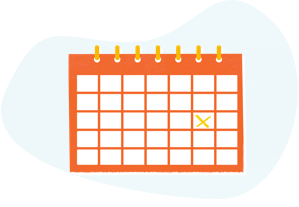 Choose between monthly or annual payment options.
Receive your first audiobook and Story Box, and let the learning begin!.